fitness
12 Of The Best Home Workouts You Can Do During Lockdown
Motivation is hard to get during lockdown but fortunately, in NZ there's plenty!
Motivation is hard at the best of times but during a lockdown, putting on your activewear to be active, rather than lounging is not as easy as it sounds. Lockdown is no holiday though and your fitness routine shouldn't go on one during it. And it shouldn't with all the options there are to workout at home.
While juggling working from home, minding the kids, a glass of wine at lunch and being up later than you might normally can play havoc with exercise plans, (and even harder when gyms are closed) so we've put together a list of 12 at home workouts you can do from the convenience and comfort of home during lockdown. There's something to suit all fitness levels so find what suits you!
1. Dedikate
Dedikate is an online fitness community created by Kate Ivey for woman. Kate launched Dedikate from her Mount Cook home and now features a team of 12 and also recently launched into Australia. DediKate is for all busy people – young or old, city or country and fit or still sedentary. From workouts for new Mums, those beginning their fitness journey or returning from injury, to advanced level weights and HIIT workouts – as well as yoga, pilates, stretching and nutrition!
Dedikate is a membership model starting at $12pw or $120 for a 22 week block. 2 weeks are offered free as a two week trial. Kate often runs challenges as well that are more around keeping you focussed and on track with different styles on offer to suit your own goals.
2. Han Romano
Han Romano is "a real, fun and down-to-earth approach to fitness" lead by qualified personal trainer Han Romano and offers live, online workouts with the aim of creating "kickass sessions of exercise to boost your energy". She's coached coachers, trainers, The Crusaders and hundreds of women from all over New Zealand.
Daily workouts are offered live or you can search the online library to do them in your own time covering HIIT, Strength & Meditation, Yoga & Pilates, Aerobic Run, Anaerobic Circuit and Stretch with membership options for just $10 per week with monthly and 3-monthly options.
3. Les Mills On Demand
The fitness brand everyone knows and a kiwi global phenomenon, Les Mills has all your favourite Les Mills classes available on demand for you to do from home! 1000+ workouts at your fingertips and 13 different Les Mills programs on offer including BODYPUMP™, BODYCOMBAT™, BODYBALANCE™ and more.
Les Mills On Demand also features 3-12 week workout programmes with no equipment needed to start. You can choose from workouts with weights or no weights with workouts led by their world-class instructors to motivate and push you through each and every workout.
Monthly subscription starts at $29.99 with 3-Monthly and Annual options available.
4. She Moves
Ren & Jen and their team of trainers offer 11 live workouts every week offering everything from pregnancy-safe options, pelvic floor and core restore, barre style, power yoga, low impact, high intensity interval training (HIIT), weighted workouts, mobility sessions + more. She Moves caters to all women with a special focus on pre and postnatal mums.
She Moves also run regular nutrition workshops for members with their nutritionist Jessica and monthly meditation sessions!
A number of online programmes are offered by the She Moves team with each programme available as a one-off purchase with unlimited lifetime access. Programmes include She Starts – Kickstart Your Fitness, She Nourishes – Focus on food, She Moves Pregnancy, She Moves Postpartum, She Moves Fitness Boost and She Runs. Live Workout Memberships start at $10p/m.
5. Move It Mama
Move It Mama is an online fitness community for women with nearly 5,000 women currently subscribed who take part in some of the 10 live workouts offered every week via a private Facebook Group. Created by Lisa Fong with her sister's Jess and Char also part of the programme also providing live chats on nutrition, fitness and more.
Boasting a library of over 1000 workouts, members can take part in the live workouts or check out any of the previous workouts in the Move It Mama library. Workouts include Back To Basics, High Intensity, Strength, Pregnancy/Postpartum, Jam and Stretch, all for just $10 per month!
6. Fitness All Together
Founder Kevin Pichot is a group fitness instructor with over 10 years experience and created Fitness All Together (FAT) with the aim of bridging the gap between outdoor bootcamps and boutique fitness. Normally running outdoor fitness classes based at Silo Park in Auckland, like many others, FAT has offered an online option namely "Homework".
Free daily workout classes while Auckland is in lockdown including HIIT, Yoga and a Running option too.
7. SALA Studio
Offering more than 30 classes a week from their Ponsonby Studio, the team at SALA also have an extensive online library with 200+ workout videos from pregnancy to HIIT, yoga, mobility, cardio and more. With so many to choose from, you'll find something to get your sweat on from the comfort of home.
SALA offers their online access for $25p/m with a 14-day free trial or 50% off on an annual plan.
8. Sweaty Besties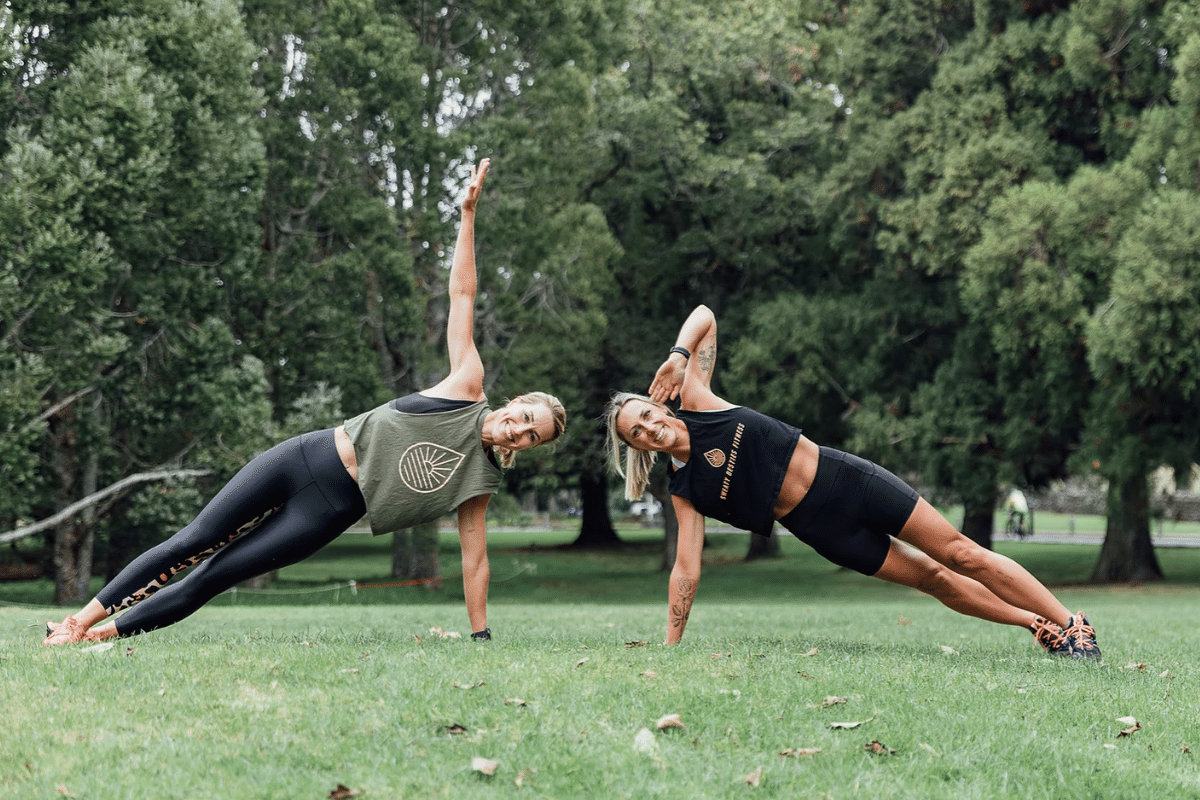 Sweaty Besties is an online programme run by Maria Vince and Kylie Brown, two mums of three and it seems...besties! A fitness trainer and an endurance athlete, these two have a range of workouts on offer suitable for all fitness levels with an online gallery featuring a 20min express, Bums & Tums, Strength, Body Burn, HIIT and Pilates, all for just $20p/m.
9. Every Day You
Every Day You offers over 130 Fitness, Strength, Pilates, Yoga, Mobility, Meditation classes online and more with their team of trainers. Their vision is to make better mental, physical and emotional wellbeing more accessible to Kiwis. Created by two friends who met in high school and reconnected in early 2020, Emily Kendall and Hanna Downey were inspired by covid and created Every Day You to improve New Zealanders' access to affordable mental-health, fitness and wellbeing tools.
Classes are accessible for 7 days for just $8.99 but while in lockdown they're offering 50% off all classes with the code LKDWN.
10. Barrefigure
Owner of Barrefigure, Marysa Theiler has more than 10 years experience as a professional dancer and was also a member of the Royal New Zealand Ballet for 7 years. She launched Barrefigure in 2014 after many years overseas creating her own barre classes and now has an extensive online workout library and runs in-person classes at Ponsonby School of Dance and Wellesley Studios.
With Barrefigure, the challenging 60-minute workout targets all muscle groups and effectively tones, strengthens and lengthens them. Each muscle group is worked to exhaustion then subsequently stretched out for relief. Barrefigure improves posture, alignment and flexibility and creates a highly sought after barre body.
Online classes are $9.99 for 24 hours or $29.99 p/m with both offering access to all videos in that time.
11. The Ralston Method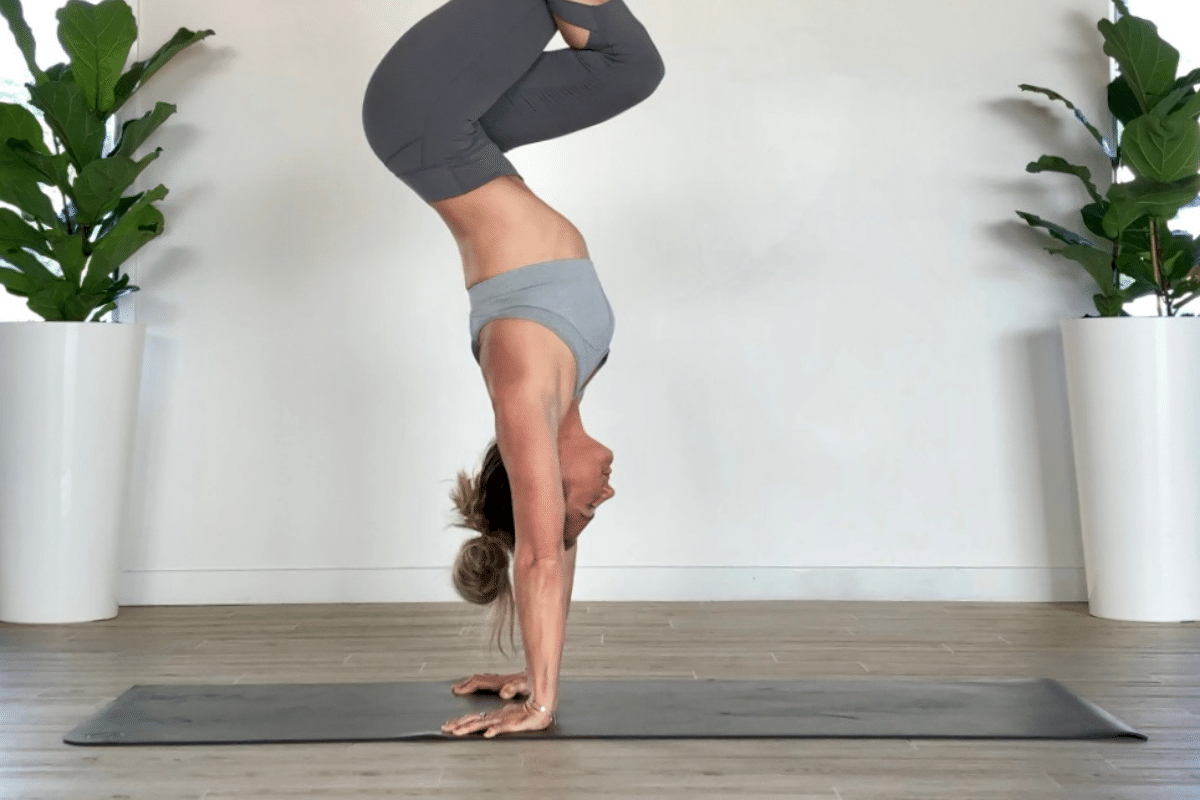 One of NZ's most well-known yoga teachers, with a mindful movement community at Urban Ashram in Ponsonby and a team of instructors, Nikki also teaches at some of NZ's biggest wellness events including the LiveFit Festival.
Nikki devised her own 'Ralston Method' which provides quality teaching programs and life enhancing movement practices so that people can move better and enjoy their lives. The Ralston Method makes asana, meditation, breath work and mindfulness safe, sustainable and accessible to all.
Nikki's online offering now features over 200 classes from 10min-90mins with live streamed classes every day. There's breath work, meditations and tutorials to help you calm the mind, move your body in smart sustainable ways and tools to enquire within. For just $1 per day, you can access the live classes as well as the online library to do in your own time from the comfort of home...perfect for staying focussed during lockdown!
12. Chloe Compton PT
Chloe Compton is an online personal trainer and mum of two with a passion for helping busy women prioritise their health and fitness goals. She provides both in-person and online personal training services with 3x live workouts per week of different intensity with Monday being low impact, Wednesday features weights and Friday Abs & Core.
Chloe offers a monthly membership option starting at just $10 per month which includes the live workouts, a monthly recipe pack with 15 delicious healthy meal ideas, a Facebook support group and lifestyle resources like weekly meal plans. Best of all, there's no fixed contracts or terms so you can cancel at anytime if it doesn't quite work for you.