news
Experience great walks of new zealand
New Zealand walking tours designed to get you outdoors and encapsulate the best that nature has to offer
We all know New Zealand is one of the most beautiful countries in the world (if not the most beautiful if we don't say so ourselves!) and now you can experience some of the truly spectacular sights and scenery with Great Walks of New Zealand.
With Great Walks of New Zealand you can experience the beauty of New Zealand in either two ways - a self guided walk or a guided walk with the support of a local guide. At the moment, domestic tourism is where it's at and there's so many great opportunities to see our very own country, without the crowds of overseas tourists while also supporting the businesses that have been struggling through the covid-19 pandemic.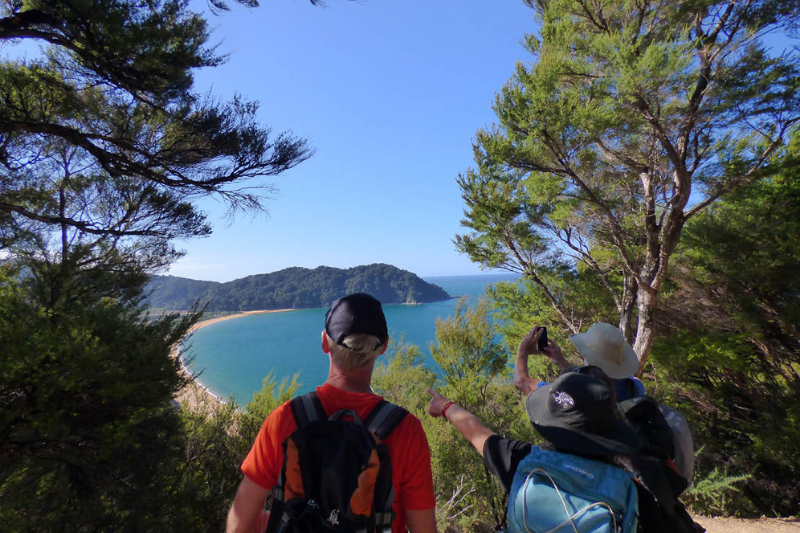 What's Great Walks of New Zealand
Great Walks of New Zealand is a new brand from travel specialists World Expeditions Group who say the concept for a dedicated New Zealand walking range was inspired by the success of the company's Australian walking brand, when it became a founding member of the Great Walks of Australia.
Now you can experience some of NZ's 'great walks' with the assistance of a professional and experienced travel company at your side, with a focus on affordability and flexibility, there are options for couples, small groups of friends and families.
For Every Fitness Level
There's something for everyone and every fitness level. You can choose between a professionally guided, pack-free walk, complete with luggage transfers and carefully selected lodge/cabin style accommodation and a self-guided, full-pack carrying trek, with shared accommodation at DOC Great Walk or a private hut. Their job is to help you find a New Zealand walk that suits you.
Choose the length and the destination
You can take part in a 4 day introductory style walk through to a 12 day challenging trek with 6 walks on the magnificent Queen Charlotte Track in the Marlborough Sounds region, ranging from an introductory level hike and cruise combination itinerary to a self-guided 6 day, extended hike. There are 4 variations in the Abel Tasman National Park and a 5 day self-guided Heaphy Hike.
Lesser known regions also feature, with self-guided hikes including Banks Peninsula, Old Ghost, Paparoa, the Kaikoura Coastal and on the Nydia Track, on offer.
WHY DO A WALK
"Mauri tū Mauri ora" – "An active soul is a healthy soul". Being active is good for health and you can be active in a variety of ways. You don't have to sweat it out at the gym or hit the pavement running on the daily. A walk is a a great passive way to keep the bones and muscles working, the blood flowing and you're still able to get the heart rate up if you choose. At the same time you're working your lungs and breathing fresh air. You'll sleep better and feel better just from being active and a walk is a simple way to be active and any body of any age can do it.
In the chaos that is life, we forget our own selves. We forget to take a breath and enjoy the moment. Walking allows us to reconnect – to ourselves, to nature and to being in that moment and reflect on where we are at and where we might be going. If you're thinking about experiencing one of New Zealand's 'great walks' then chat to team at Great Walks of New Zealand and let them provide you with all the options and organise it all for you!
Looking for more information on keeping your body happy and healthy? We've got lots of great blogs and articles you can check out. Also, get ready for the upcoming LiveFit Festival! With tons of activities, and speakers covering a wide range of health and fitness topics, you're bound to find something you'll enjoy no matter what your fitness level.