what's new
Horleys Sculpt Premium Pure Marine Collagen
'the Rolls Royce of collagen'
A brand kiwis will know about for more than 40 years, Horleys who is renowned when it comes to fitness, health and sport, has released the new SCULPT Premium Pure Marine Collagen.
Made from 100% pure fish collagen with added Vitamin C and Zinc to aid optimal skin structure and contribute to the maintenance of hair and nails. Added Magnesium helps to reduce tiredness and fatigue.
Horleys SCULPT Premium Pure Marine Collagen is superior Type 1 Collagen product branded under the SCULPT "intelligent well-being" range.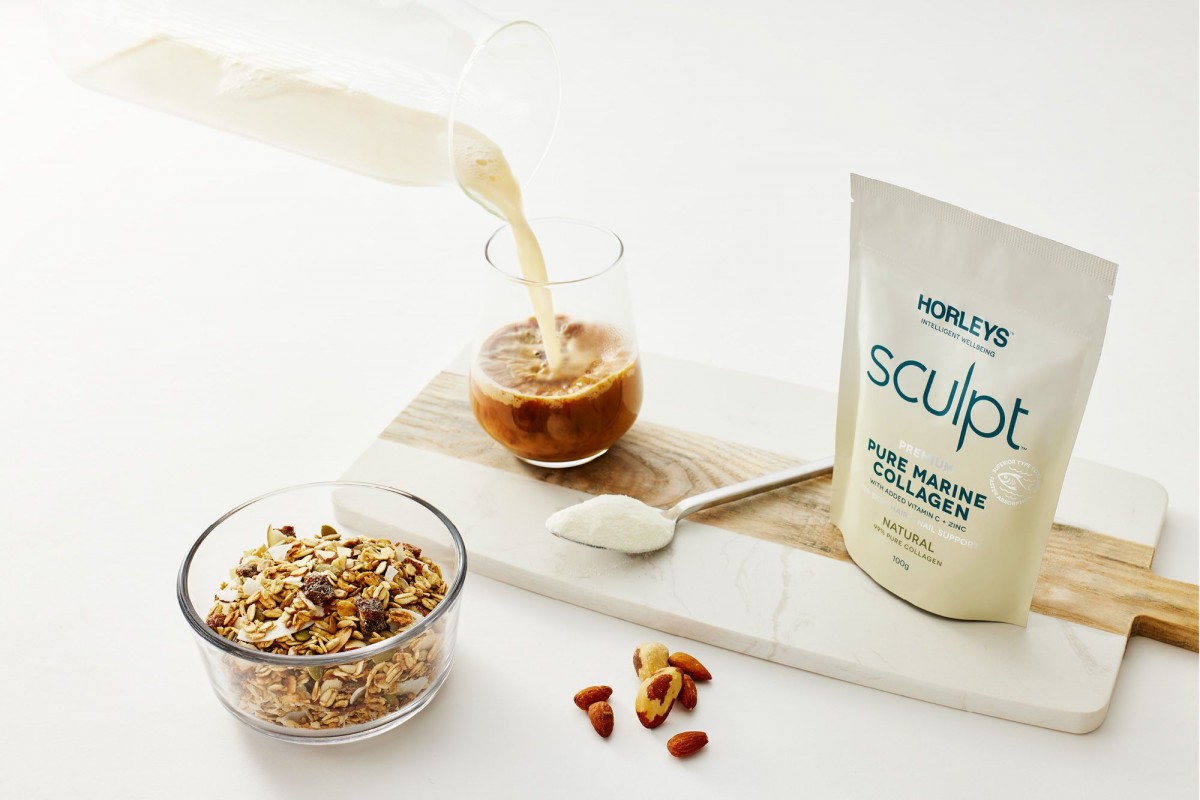 The new product is available in 4 flavours; Chocolate Indulgence, Vanilla Radiance, Forest Berry Glow and Natural which is the unflavoured option.
With between 85-99 grams of pure fish collagen per 100 gram pouch, these products are the Rolls Royce of collagen and yet very affordable.
Made in New Zealand and available now from supermarkets and retailers.