what's new
Ultro Gravity Earbuds
The perfect accessory for those workout sessions
ultro Gravity Earbuds are the latest product from kiwi owned ultro that will have you smashing your workout or outdoor adventure with ease thanks to these discrete audio powerhouses.
With the ultro Gravity Earbuds, you can completely zone-out and focus on putting 100% into the task at hand. There's a massive emphasis on audio quality backed up by extremely high-end active noise cancelling. A wider than normal frequency range for clear, crisp sound at higher and lower levels. This delivers deeper all-round bass that encapsulates your senses.
When you need to zone out from the grunting of the person next to you or your own huff and puff, ultron Gravity's active noise cancelling hits impressive decibels for such a small device, drowning out stressful, intrusive sounds that distract your attention. The noise cancelling can be switched off at will! They also have a noise transparency feature which does the opposite and perfect for those situations where you need to hear your environment such as keeping safe on the road or about town.

In a world first, the ultro Gravity Earbuds also feature a kiwi accent for voice overs.
ultro is all about providing quality audio and products alike and is founded by an ex-international elite gymnast who also happens to work in the realm of acoustics as a consultant. ultro earbuds have been designed and developed in collaboration with some of the world's best audio manufactures and athletes. They are a perfect companion for those demanding HIIT workouts, general gym sessions and outdoor adventures.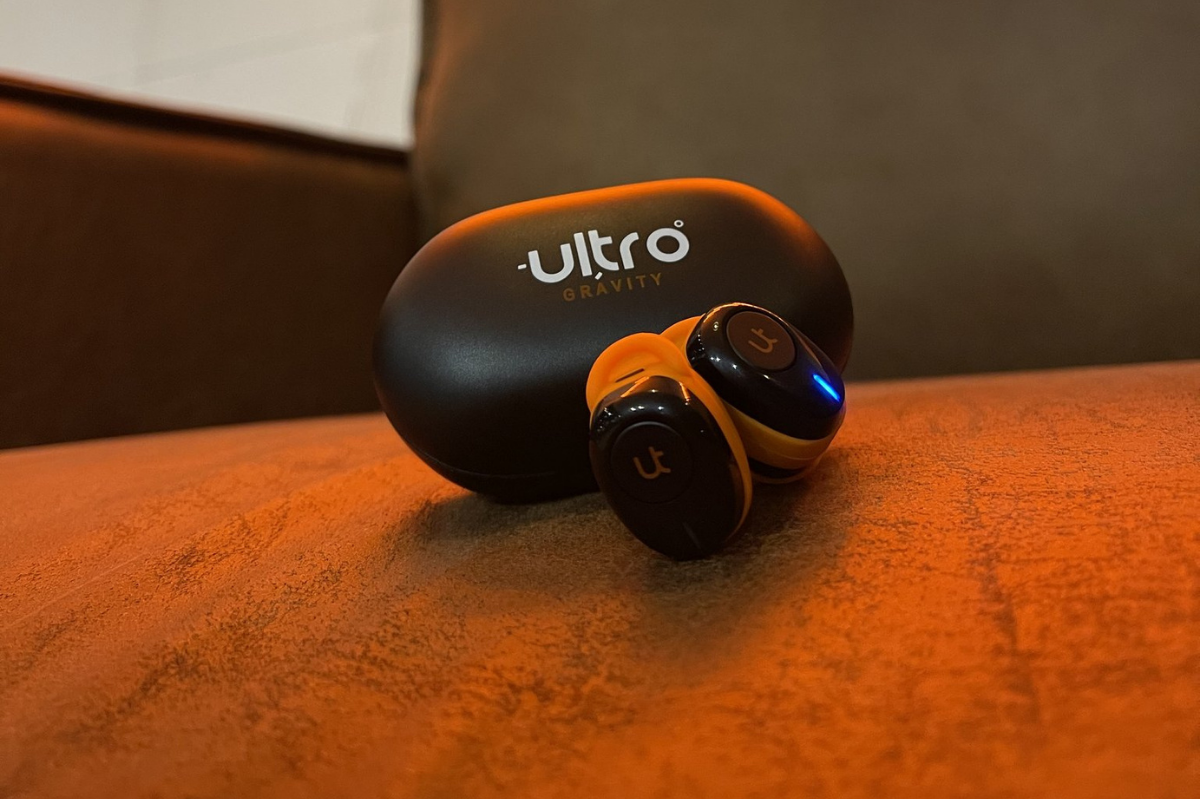 The charging case for ultro earbuds will capture you the moment you twist open the aircraft grade, aluminium case until you hear the satisfying magnetic click when putting them away.
A quality product available from a kiwi owned and operated company, ultro Gravity Earbuds are the accessory to add for your workout sessions. IPX5 water resistant, True Wireless Bluetooth 5.0, 5.5hrs playtime at 70% volume with no Active Noise Cancellation (or 4.5hrs playtime at 70% volume with ANC) but these are good to go with a 1.5 hour charge time and the charging case provides and additional 20hrs (the charging case will charge earbuds approximately 4 times over).
Available from ultroaudio.com